Years Avg Client is with QPC
Billion
Assets Under Administration
Let's Get Down To Business
Providing your clients and prospects with benchmark data has never been easier than with QPC!
Plan Fee Benchmark
The recent DOL regulations have put a spotlight on not only the reasonableness of plan fees, but also on documenting how this was determined.  We offer industry leading benchmark reports to help you and your plan sponsor clients.
Advisor Fee Benchmark
Documenting advisor fees and the services that are being performed for them is critical in plan retention.  This valuable advisor fee benchmark report is also very useful as a prospecting tool.
Investment Benchmark
Regular benchmarking of plan investment performance and fees plays a large role in plan retention as well as in attracting new clients.  We offer a wide variety of investment benchmark reports.
Plan Fee Benchmark Reports
The new DOL fiduciary regulations provide opportunities for prepared advisors to acquire new clients as well as retain current ones.  More plan sponsors than ever are aware of their fiduciary responsibilities and need help in determining if plan fees and advisor fees are reasonable.
Plan sponsors also need to have a documented process on how these plan fees were determined to be reasonable.  As an Elite TPA we are proud to be able to leverage our vast resources as part of our Elite Retirement Alliance.  Partnering with record-keepers and DCIO firms we can support our retirement plan advisors with a wide variety of benchmarking tools and resources.
Fiduciary Benchmarks Inc. is one of the leading sources for objective and comprehensive retirement plan benchmark reports.  As an Elite TPA we can support our advisors with the FBi Plan Profile benchmark report as well on special conditions the comprehensive Value and Fee Benchmark report.
For more information on Fiduciary Benchmarks click here.
To see a sample or request a Plan Profile report click below:
Advisor Fee Benchmark Reports
Advisor Fee Benchmarking
The retirement plan industry has been in a 'race to zero' for several years and the pace has accelerated with the recent DOL regulations.  Many plan advisors are prospecting with a pitch that consists of "You're paying too much in plan and advisor fees", even though they do not know the fees or services being provided.  Low fees are usually accompanied by a low level of service.
Educated advisors know they can add an additional level of service to their clients by providing an objective benchmarking report that details the services included as part of their annual retainer fee.  The report can also serve as an important fiduciary document that shows a process helps determine reasonableness of fees.
Advisors can also use this as an important prospecting tool as they articulate their comprehensive level of services offered for a fee that is shown to be within reasonable benchmark levels.
Elite Retirement Alliance would like to thanks MFS Funds for making this report available. Click here to be directed to their DCIO website services page.
Click on the button below to view or request a report.
Fi360 Investment Monitoring Reports
The Fi360 Fiduciary Score® is an investment rating system that helps decision makers quickly identify and monitor investments in the course of their due diligence process.
The Fi360 Toolkit generates reports that simply and clearly show prospective clients the difference an advisor using the Toolkit will make.  All it takes is a prospect and a proposed investment lineup to create a report.
Many different reports are available to provide a solution to both you and your plan sponsor clients, including:
Plan / Portfolio Snapshot
Provides an excellent portfolio/plan-level summary covering aspects such as diversification/asset allocation, style analysis, investment performance, expenses, the Fi360 Fiduciary Score, investment commentary, and Watch List status.
Provides the "most wanted" data points on a client's portfolio or plan's lineup. Quickly review each investment's Fi360 Fiduciary Score, Expense Ratio, and Total Return over various time periods.
Provides a high level cost overview while showing in a concise way the individual parties receiving compensation. The report then delves deeper into the various fee components and provides an analysis of each investment's fees compared to their peer group.
This report is a must have for any user that utilizes model portfolios within their 401k plans. It includes sections covering model asset allocation, expenses, risk/return projections, performance and any commentary you choose to enter.
Allows for an in-depth analysis and comparison of the investment to their peer group and index. Mutual fund and ETF Profiles also include a historical page that is valuable for identifying trends in the fund's Fi360 Fiduciary Score and other underlying criteria.
Allows for an in-depth analysis and comparison of the investment to their peer group and index. Mutual fund and ETF Profiles also include a historical page that is valuable for identifying trends in the fund's Fi360 Fiduciary Score and other underlying criteria.
Facilitates a side-by-side evaluation of investments to expedite selection decisions. The report contains a section highlighting the Fi360 Fiduciary Score and also illustrates each investment's specific fiduciary shortfalls.
I would highly suggest using QPC's services if you are looking for a 401(k) plan for your company.
- David G, CEO
QPC's benchmark report services have helped me retain and attract clients.  Fast and efficient - and multiple report types from one source.  Invaluable.
- Matt D, VP- Private Wealth Management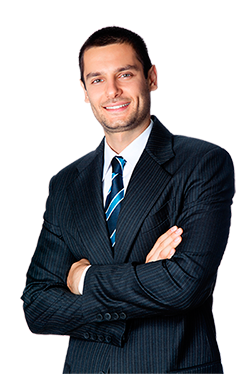 QPC is Here To Help You Succeed
Retirement plan design is a complex issue, QPC custom designs our plans to meet the unique needs and requirements of our clients.  The benefits versus a bundled cookie cutter design can be significant.
QPC goes above and beyond in meeting the expectations of our customers ensuring their needs are attended to efficiently and quickly. Truly excellent customer service is a core value at QPC.
QPC supports our financial advisor partners with a wealth of tools and resources.  We help financial advisors at all experience levels grow their retirement plan business.